Hello,
I'm CallyNicole, the soul behind CallyNicole Photography. I began my journey with photography after being hired to manage a studio by a prominent photographer for my business mindset. After being around imagery I slowly gained an eye for composition and soon picked up a camera. It was love at first snap as capturing real life beauty in front of me was exhilarating.
I am a sex positive, body positive, tolerant, accepting, open minded, loving, driven, emotional creature. I am known for doing more than just taking a picture, I create art with my subjects through dreaming up sessions aimed at producing emotions.
With a natural talent for making individuals fall in love with themselves through imagery, I have built my studio from building confidence and spreading love. Photography is the closest we can get to seeing ourselves through the eyes of another, and gives us a raw look into our true selves.
Your body is a work of art, let me prove it to you.
Creative Genius & Visual Media Specialist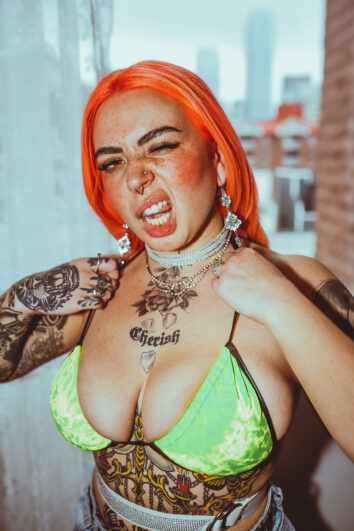 Taking pictures
Cheering on other humans
Drinking fancy cocktails
Reading short stories
Eating cake
Dancing poorly
Wearing some extra fashion
Singing in my car
Laughing loudly
I would love to connect with you, check out my social media sites or sign up for my mailing list below.